As the seasons of the year change, so do the fashion and trends accordingly. Different seasons bring along with them different themes, giving designers and trendsetters many opportunities to infuse the matching and complimenting themes into clothes, accessories, and even shoes. An outfit can never be complete without the right pair of shoes; they suit up against the whole look properly and add just enough compliments to the attire. Since the fall season has rolled in upon us, the fashion industry has introduced to us some super cool and trendy wardrobe staples, including some brilliantly fashionable ideas for shoes. Here are some "it" shoes for the fall season 2019.
#1 Animal Print:
Cheetah and leopard print aren't just for the wild—these spotted designs make for a super chic look.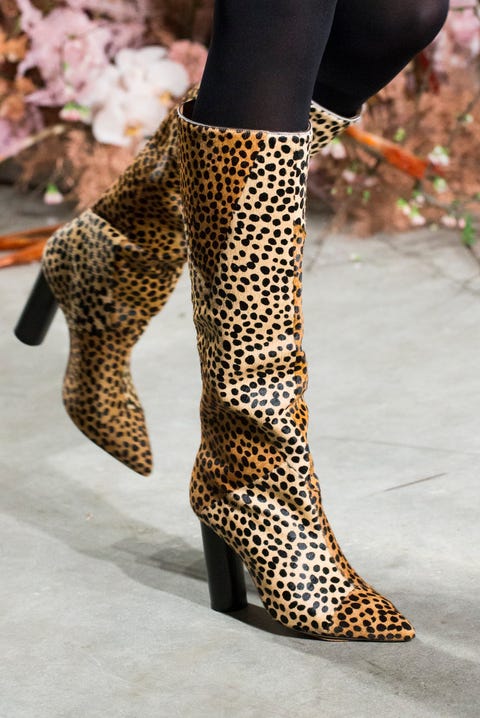 MARCUS TONDOIMAXTREE
#2 The Solid Square Toe Shoes:
One of the trends of the fall season this year is the square-toed shoes. The shape is undeniably bold and gives off a strong vibe that will help you make a solid statement this season.
#3 Warm and Comfy Shearling Lined Shoes:
The dry and cool season of fall can make any person yearn for some cozy warmth. A pair of shearling-lined shoes will provide you comfort and warmth in the fall season!
#4 Ankle Boots With Heels:
When it comes to fall or winter season, one always finds themselves reaching for their trusty pair of boots. The classic heeled ankle boots will add that powerful element in your outfit; the best thing about them is they can be used for multiple different looks.
#5 Buckle Up:
The shoe trends for fall 2019 have favored buckles quite a lot. The statement pieces have been a part of trendy footwear this season.
The fashion and trends of the year 2019 consist of some completely mind-blowing and amazingly gorgeous fashion ideas; the styles and designs don't lack in any way at all to steal our hearts instantly. The trends and ideas for the fall season this year are no less, and it seems that the designers had a particular eye for creating beautiful shoe time. Here are some of the trendiest shoes of the fall fashion trends 2019, and now that you know them all, you can step out in total style!