Let the unboxing begin.
By Stephanie Dawkins, Editor in Chief
If you are anything like me, you probably love to try out different products. That is why I call myself a beauty box subscription junkie!! There are lots of beauty boxes out there, ranging from budget-friendly beauty boxes to luxurious beauty boxes featuring high-end brands. Many of these subscriptions cover both skincare and makeup, and some focus on just one. Whatever your preference and your budget, we're here to help you choose the right beauty box for you, especially if you're just a subscription box newbie!
Kira Kira Crate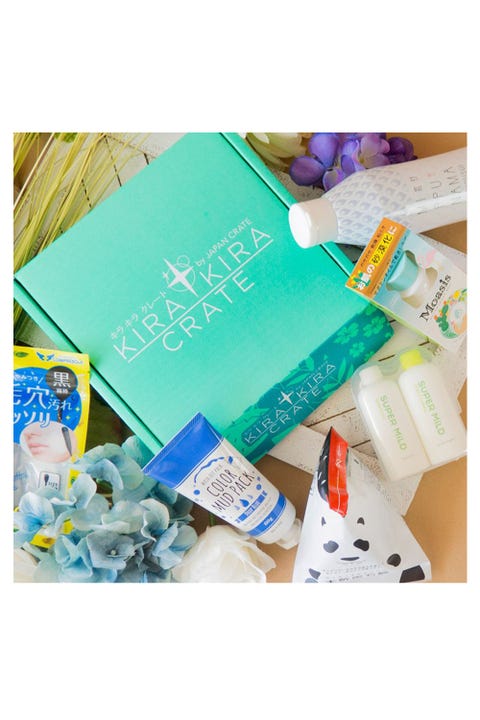 When you order this service, you'll receive six to eight of the coolest (and craziest) skincare, makeup and bath products straight from Japan. Now, you can get your J-Beauty fix without having to travel halfway around the world or beg a Tokyo-bound friend to smuggle it back.

Kira Kira Crate, $29/month; japancrate.com
Goddess Provisions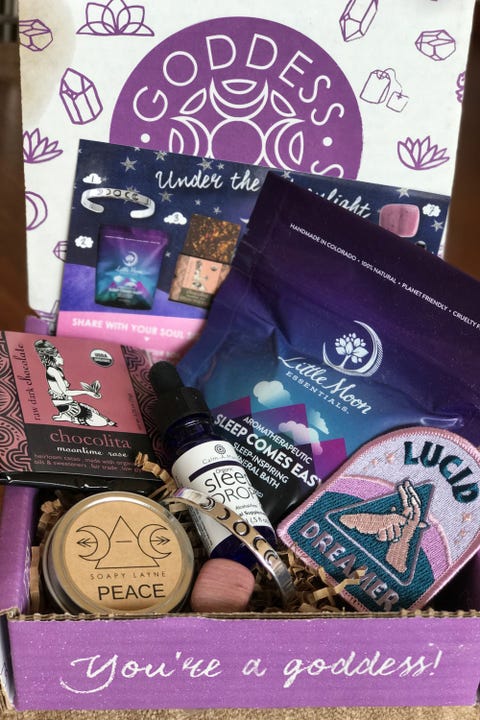 This box features crystals, aromatherapy, beauty, and spiritual tools. Burn sage and Palo Santo to purify your house, or read up on the literature provided in the box to connect with your divine femininity and grow your spiritual practice.
Goddess Provisions Subscription Box, $33/box; goddessprovisions.com
FabFitFun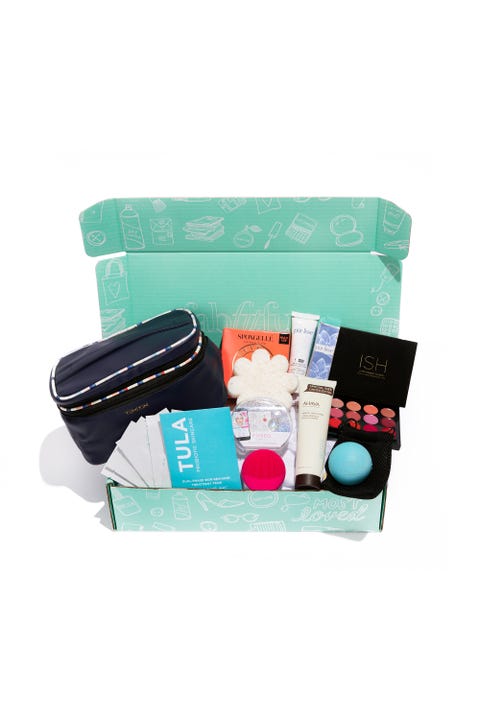 FabFitFun provides an easy way to get your self-care fix with a four times a year subscription that's tailored for the season and also includes fitness and fashion goodies. Expect gems like dry shampoo, headphones, full-sized palettes, drinkable collagen, and cool water bottles.

FabFitFun Box, $49.99/box; fabfitfun.com
Birchbox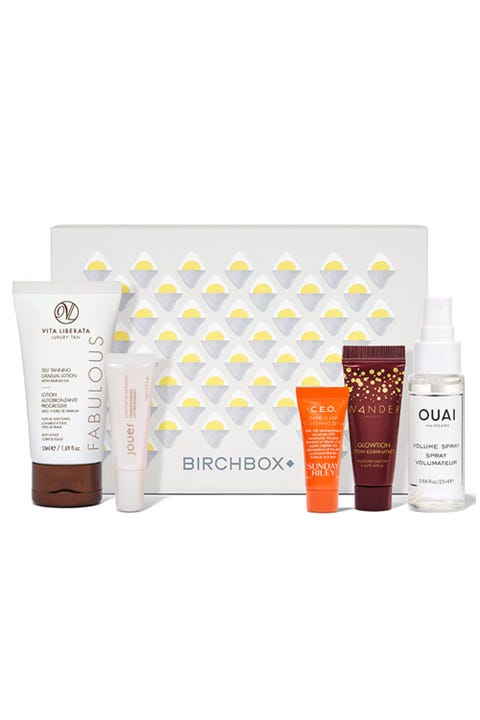 Each monthly box offers a handful of samples from both familiar and under-the-radar brands that are customized to your beauty (and style) needs. If you fall in love with any of the mini-sized products, you can order a full-size version to ship with your next box.

Birchbox Subscription Box, $10/month; birchbox.com
PInk Seoul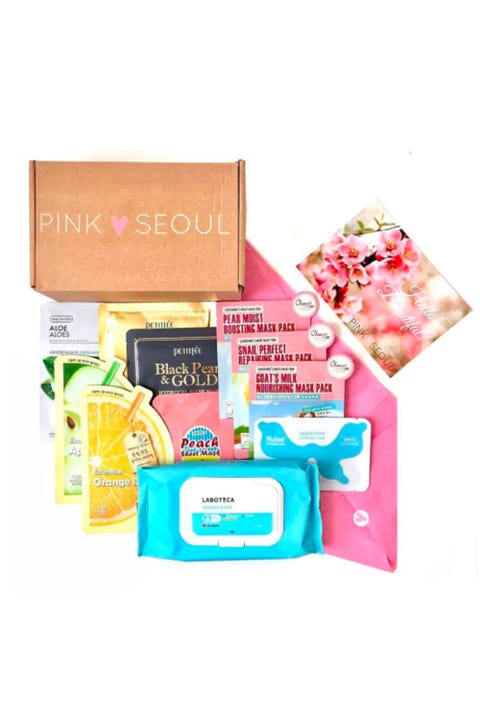 Skincare isn't one size fits all and this subscription box gets that. With the Pink Seoul box you get to customize your delivery based on your skin type. You'll receive full-size custom products bi-monthly so it's easy to incorporate and maintain in your existing beauty routine. This box is also ideal for those just setting sail on the K-beauty journey since each new subscriber receives a guide to the fundamentals of the Korean Skincare routine.
Pink Seoul Subscription Box, $39.95/two months; pinkseoul.com
Glossybox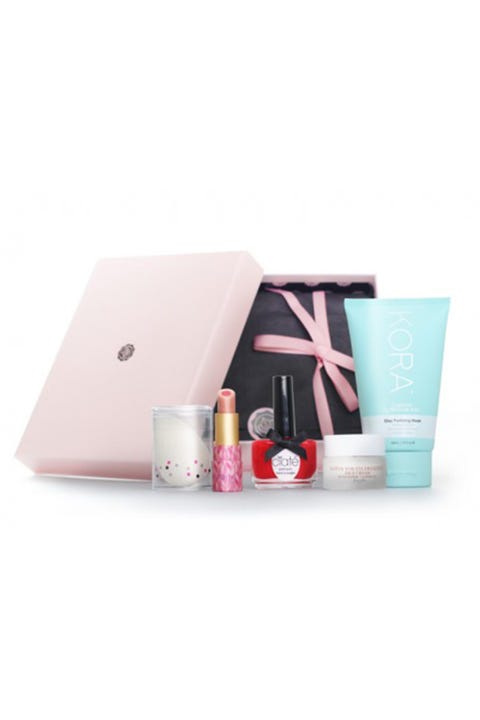 With a seemingly endless roster of brands—from department store favorites, like Lancôme and BareMinerals, to more niche offerings, including NudeStix and Eyeko—Glossybox keeps you on your well-polished toes. A personalized profile ensures you get what works best for your skin, hair, etc. and can be updated in case that changes.

Glossybox, $21/month,;glossybox.com
Medusa's Makeup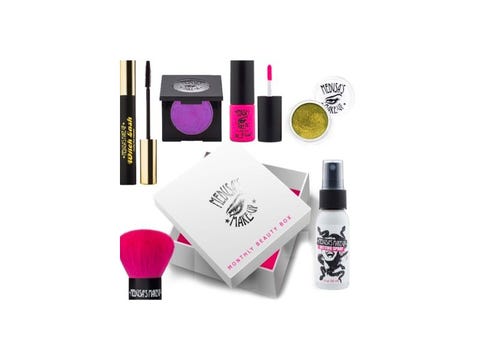 Medusa's Makeup team curates the best of the latest vegan beauty options on the market for its monthly boxes. You can expect some fun, daring products like their cosmetic glitter powder, brightly colored lipsticks, and lengthening mascara. $15.95 a month gets you up to five products—the least expensive vegan option I've ever heard of.
Medusa's Makeup Subscription Box, $15.95 /month; medusasmakeup.com
Boxy Charm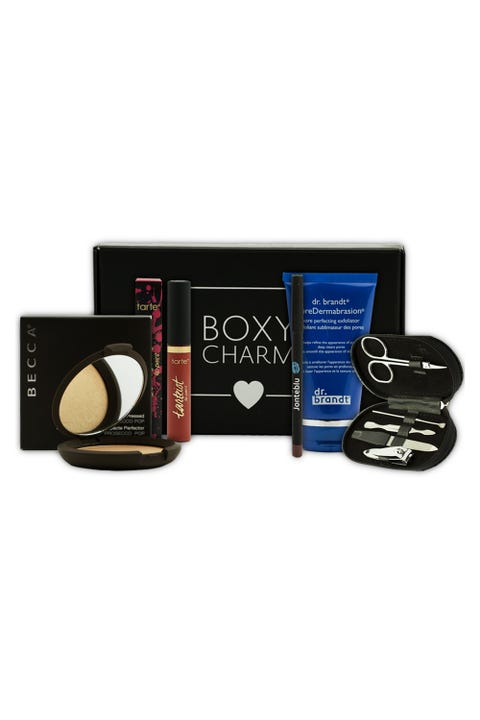 If you're looking for variety, this is the box for you. You'll find a mix of color cosmetics, beauty tools, and skincare essentials. BoxyCharm also has a helpful app with beauty tutorials and guides for the fun products you receive. Past boxes have included products from Tarte, Smashbox, Dr.Brandt, and Bareminerals, to name just a few.
Boxy Charm Subscription Box, $21/month; boxycharm.com
Test Tube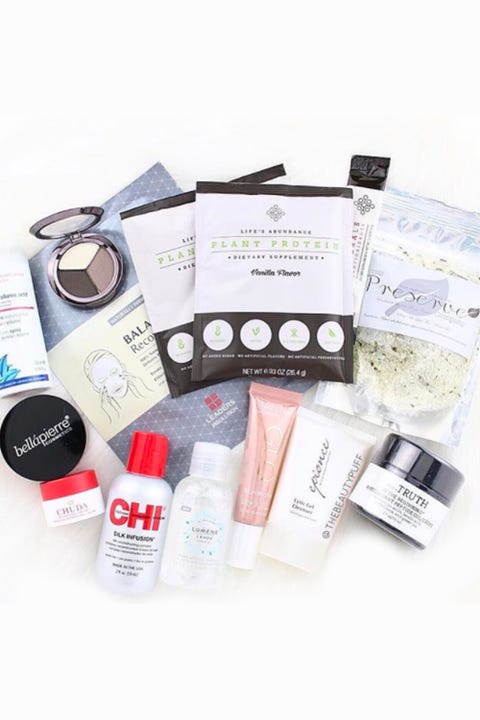 If you love to be on the cutting-edge of beauty, this is the box for you. Test Tube provides the perfect beauty solution to your biggest products. This box is a great opportunity to receive new products that you might not normally buy. If you find something you love, the full-size tubes will allow you to enjoy the product before you run out.
Test Tube Beauty Box, $29.95; testtube.newbeauty.com
Love Goodly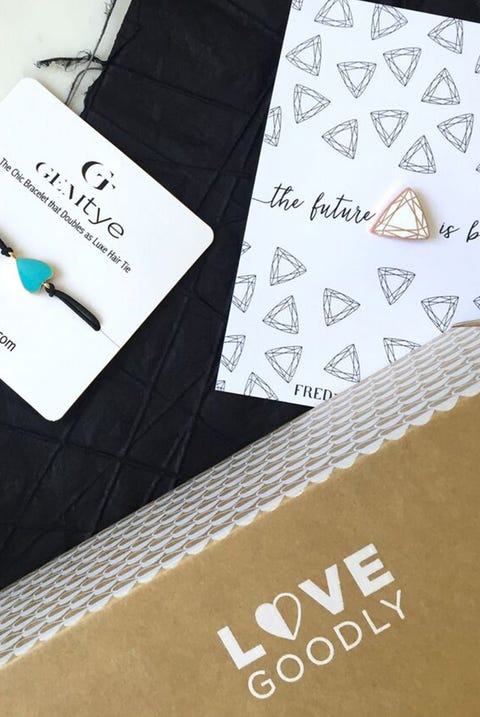 If you prefer your regimen to be organic and eco-minded with a side of feel-good philanthropy, then you'll love these bi-monthly boxes. Each delivery contains four to five cruelty-free, non-GMO and vegan products, along with wellness and style or home items, plus a donation to a worthy cause.

Love Goodly Box, $29.95/bimonthly; lovegoodly.com
Facetory Masks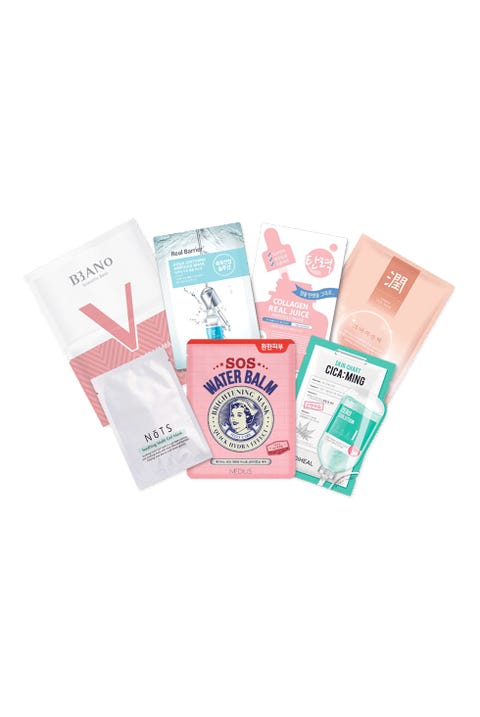 Calling all sheet mask addicts. If you're new to the K-beauty world, try Facetory's four carefully curated face mask sets at only $5.95 a month. For the more experienced K-beauty user, grab the seven lux pack at $15.95 a month. The lux pack includes multi-step masks with higher quality ingredients.

Facetory Masks, $5.95/month; facetory.com
Target Beauty Box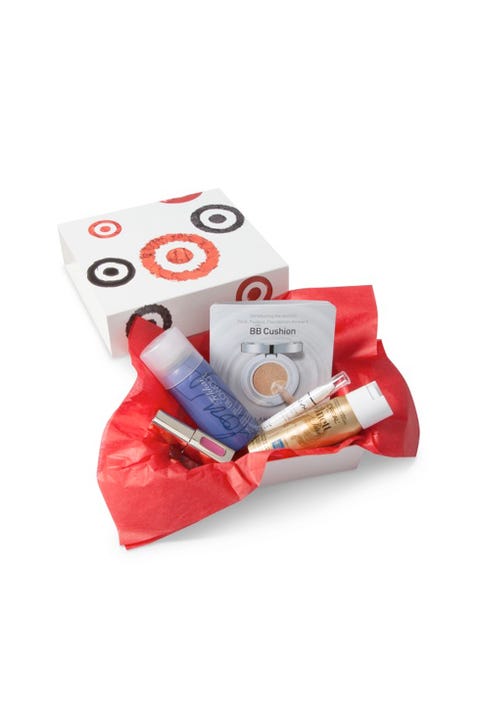 While not a pure subscription box, the Target beauty package is one of the most popular beauty collections you can grab—the boxes frequently sell out. Full of a variety of products from mascaras to facial cleansers, the boxes have both a men's and women's option. At only $7, the box is truly a steal and maybe one of the few times you can check out at Target without spending $100.
Target Beauty Box, $7; target.com
NinaNailed It Monthly Mani Kit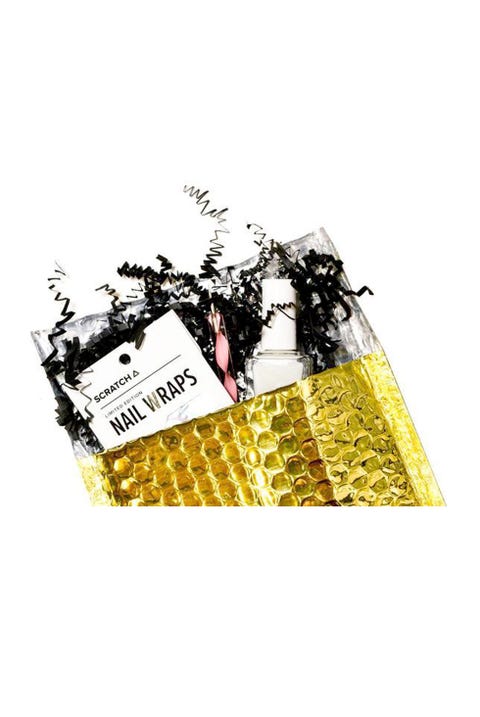 The Nailed It monthly mani kit provides nail enthusiasts with an exclusive and limited edition set of nail wraps for only $10 a month. Designed by @NinaNailedIt, the subscription also includes handpicked nail art extras. With wraps ranging from detailed sharks to holiday ornaments, the collection has something for everyone.
The NinaNailed It Monthly Mani Kit, $10/month; goscratch.it
Scentbird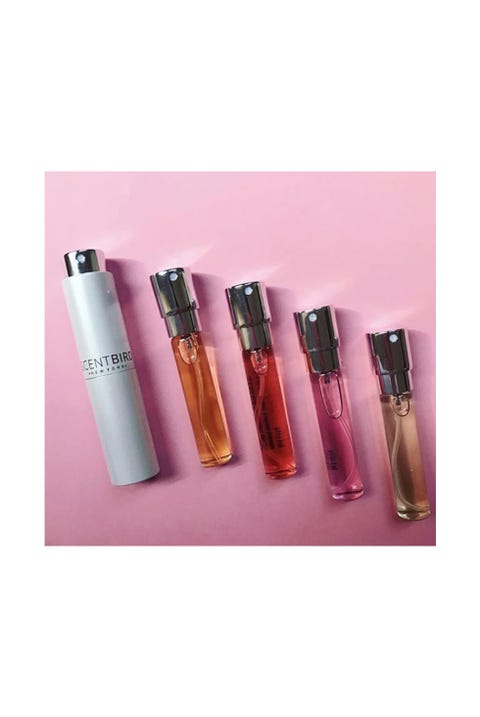 If you've ever wanted to experiment with your perfume, but don't want to commit to a full bottle, try Scentbird. You can choose from Scentbird's collection of over 450+ fragrances and order an 8ml sample of your choice. If you love the smell, you can order your own bottle straight from Scentbird's website.
Scentbird, $14.95/month; scentbird.com
Honest Beauty Box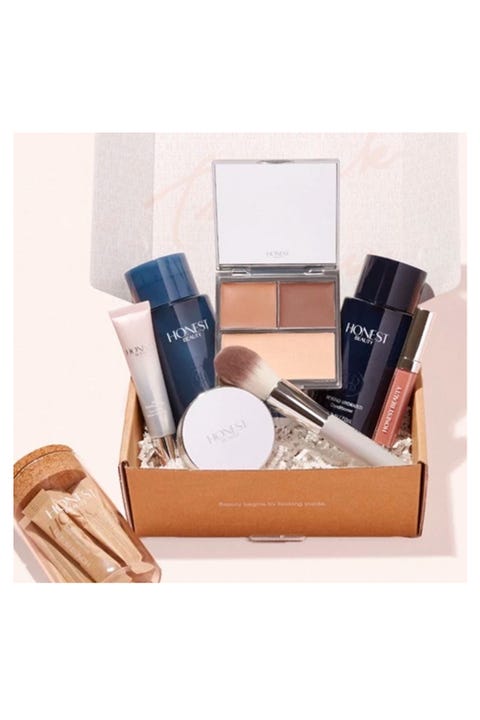 Jessica Alba's Honest beauty lets you choose your own adventure with up to three skincare or makeup products for $50. Meghan Markle was rumored to wear the Honest beauty blush and lip crayon, so maybe start with the Duchess-approved products.
Honest Beauty Box, $50; honestbeauty.com
Vegan Beauty Box
With this monthly clean, non-toxic, and cruelty-free beauty subscription box you'll actually know what's going onto your body. The company takes the research time off your hands and provides you with the the best natural products on the market.
Vegan Beauty Box, $18.50/box; vegancuts.com
Ipsy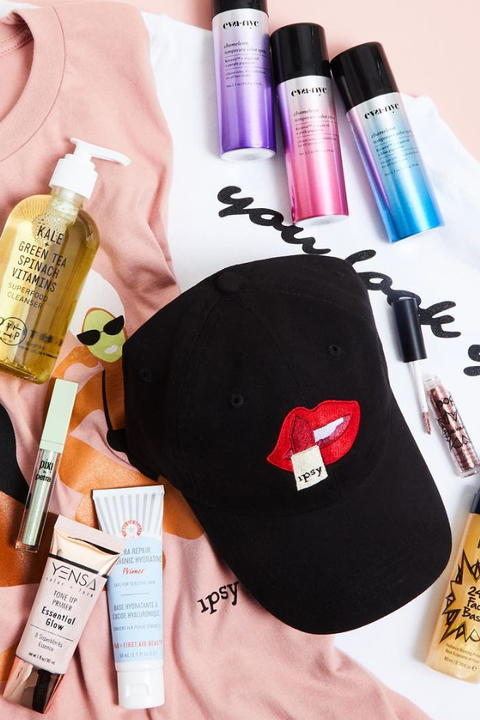 Ipsy is a monthly makeup subscription box that provides three to five full size products plus a beauty bag. The products are all customized to your preferences and members can watch exclusive online tutorials and how-to videos on the site.
Ipsy Makeup Box, $10/month, ipsy.com

Lip Monthly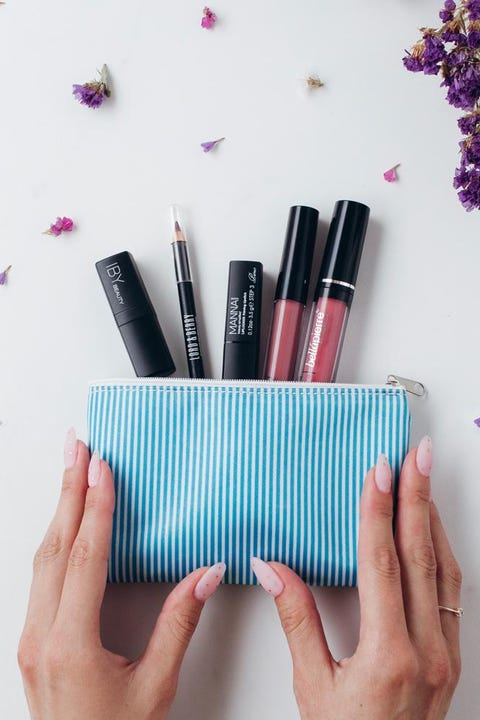 Lip monthly delivers four to five full-size lip products every month. You can choose between custom lip gloss, liquid lipsticks, lip balms, scrubs, and crayons. It also comes with a cute makeup bag!

Lip Monthly, $11.45/month, lipmonthly.com
Play! by Sephora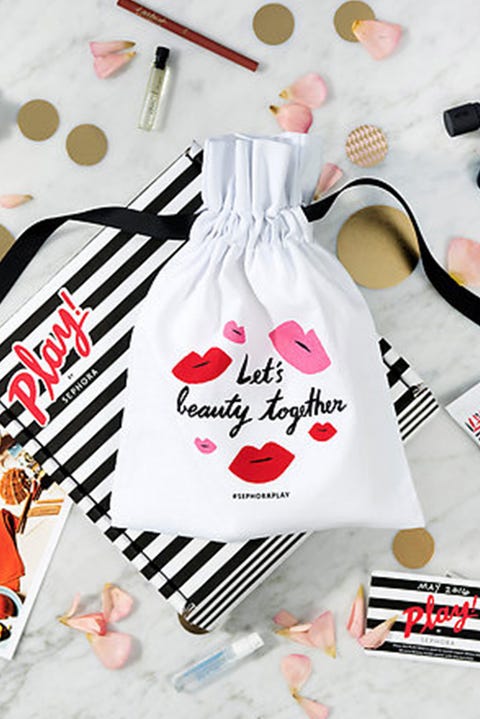 The beauty mega store threw its hat in the subscription box ring with Play!, an assortment of five deluxe skincare, haircare and makeup samples picked by a cadre of beauty experts. In addition to the collectible bag of products, there is a booklet with pro tricks and advice, plus links to video tutorials to help you get the most out of the month's selection. And of course, when you empty one of the samples, you know exactly where to go to get more.
Play! by Sephora, $10/month; sephora.com
The Beem Box
Unfortunately, for women of color, it can still be really freakin' hard to find makeup that looks amazing on dark skin tone. Thankfully, this makeup subscription box does all of the hard work for you. Each box comes with five to six full-size makeup products (think: gloss, shadows, and bronzer) specifically curated for women of color.
The Beem Box, $39.95/month
COCOTIQUE
COCOTIQUE is a deluxe beauty box subscription service for women of color. They find the best beauty, self-care and lifestyle products targeting women of color unique needs and desires and ship them to their door each month.
COCOTIQUE box, $25/month;