Rubab Aftab – Beauty Editor
Hello everyone! Fall is right around the corner and since September 1, I have been impatiently waiting with all my sweaters, and coats lined up. Is it the same case with you? With Fall approaching we have been receiving some great eye shadow palettes from different companies.
My Instagram has been flooded with notifications from different Makeup accounts about different brands releasing their Fall collections. I have been specifically eyeing the eye shadow palettes because I really wanted to see what is being offered to us. Some of the top eye shadow palettes that have been released so far are the following:
Pat McGrath Midnight Sun Palette (This has been reviewed here)
There isn't an inch of doubt about how amazing Mama Pat is and what an amazing job she does with all her products. Her eye shadow is definitely one of the top rankings one in the market in terms of quality and pigmentation. For her Midnight Sun Palette, she has followed the same color scheme as other companies have done for this fall. Just take a moment to appreciate this beauty right here. You get the following 10 shades here:
Jubilee
Vermillion Venom
Skinshow Moon Glow
Astral Solstice
Blitz Violet Orchid
Blood Moon 005
Bronze Eclipse
Taboo
Wicked Envy
Xtreme Dusk
This pretails for $125 in stores and online.
Natasha Denona Metropolis Palette
Natasha Denona is one of my personal favorite makeup artists. Her eye shadows have ruled the market since the past few years and her color schemes for palettes have always been beyond beautiful. For this Fall she has stuck mainly to golds, oranges and has added a hint of blue to her eye shadow palette. The shade names for this beauty are as follows.
Rhizome
Azoic
Imperia
Noble
Blaze
Penny
Royal
Lethal
Fuse
Rope
Shield
Orium
Troop
Rust
Antique
Helena
Claret
Symbol
Jubilee
Pure
Enigma
Crest
Queen
Aqueous
Chrism
Mace
Stain
Ripe
This palette with 28 brand new shades retails for $129 and you need to keep in mind that it is limited edition.
Colourpop Fall Edition Whatever Palette
After discussing some super pricey palettes for Fall 2019, here we have the Colourpop Fall Edition Whatever Palette. The overall theme for the palette is pinks and golds and you get the following shades:
Tardy
Pink slip
Maybe Later
Copy cat
Pass it on
Bad guy
Duh
Not okay
Ditchin' u
In bold
Ttyn
Ms. Brightside
This palette is available at Colourpop for $18 and is an excellent option for those of you who are on a budget.
Too Faced Gingerbread Spice Palettes
Then we have the Too Faced Gingerbread Spice Palette for you. Too Faced has one of the cutest packagings in the world and their eyeshadows smell like the theme that they have for the palette and this one smells like fresh gingerbread. Cool, isn't it? In the Too Faced Gingerbread Spicy Palette you get the following 18 shades:
Sugar daddy
Spice is nice
Lookie at my cookie
Powdered sugar
Gingerbread
Bake it til you make it
Gingerbread latte
Spiked eggnog
Hot toddy
Frostbite me
Spice of life
Ooo burn!
Spiced rum
Gumdrop
Figgy pudding
Reindeer paws
Warm and toasty
Oh, snap!
You get this amazing palette at Sephora and Too Faced Website for $48.
Charlotte Tilbury Starry Eyes to Hypnotize Palette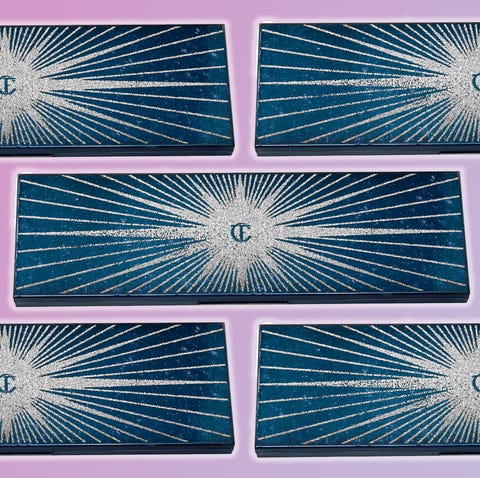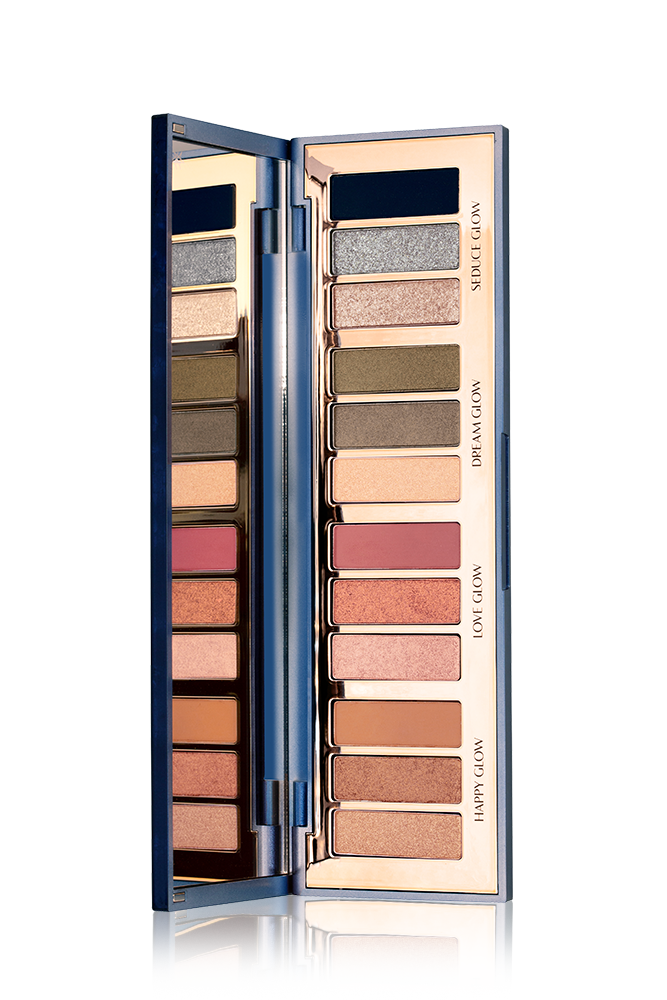 Lastly, we have the Charlotte Tilbury Starry Eyes to Hypnotize Palette. The palette is going to be great quality as will be divided into four color schemes which will make it very easy to use even for a beginner. The four themes are:
Happy Glow Eyes
Love Glow Eyes
Dream Glow Eyes
Seduce Glow Eyes
It will be available for $75 but only for a week and will have 12 mesmerizing shades.
So what Color Schemes are we getting?
If you take a look at all these palettes, then you will notice a few things like I did. First of all, the overall color schemes are very warm for this Fall. Along with these we will be getting some hints of blue and military green and purple. You can notice this in almost all the palettes that I have mentioned above.
Do you need these color schemes in your collection?
There is no doubt about the fact that these eye shadow palettes seem REALLY tempting to buy. All of the big names such as Pat McGrath, Natasha Denona, Too Faced and others have made sure that everything is on point from the packaging to the eye shadow quality. But, there is one big question that you need to ask yourself? Do you actually need to buy ALL of these? The answer is simply no, you don't – no matter how tempting it seems.
Take a look at all these beautiful colored palettes and do a simple trick – just hide the purple, blue or green pigment – what do you see?
ALL neutral shades.
Do you actually need all these neutral shades, transition shades and goldens? If you do not already have these in you collection (which you probably have if you are an eyeshadow collector like me) then you have your answer right there.
All in all, let us all be prepared for a very warm brick toned fall this year in terms of eyeshadows.
I hope this post helped you all have an idea what to look forward to.
See you all soon 🙂