There is much to love about autumn, not least that it's the season when readers get to curl up with some of the biggest, most anticipated books of the year. Here are our picks for —a literary harvest to savor.
---
Red at the Bone by Jacqueline Woodson
When teenagers Aubrey and Iris come together with the passion and carelessness of young love—a relationship that produces a daughter, Melody—both families swallow their disappointment and resolve to make do. Moody, spare, and intense as a Picasso line drawing, the National Book Award winner's poignant latest confronts the indelible marks of youthful indiscretions and the way we explain our adolescence to our adult self.
---
THE REVISIONERS BY MARGARET WILKERSON SEXTON
Alternating between 1925 and today, The Revisioners follows the story of Josephine, a woman who established a successful farm after freeing herself from slavery, and Ava, her descendant. Josephine befriends her white neighbor who is also drawn to the Ku Klux Klan. Ava moves in with her white grandmother but realizes she must escape when the woman's behavior becomes erratic and threatening.
---
Juliet Takes A Breath by Gabby Rivera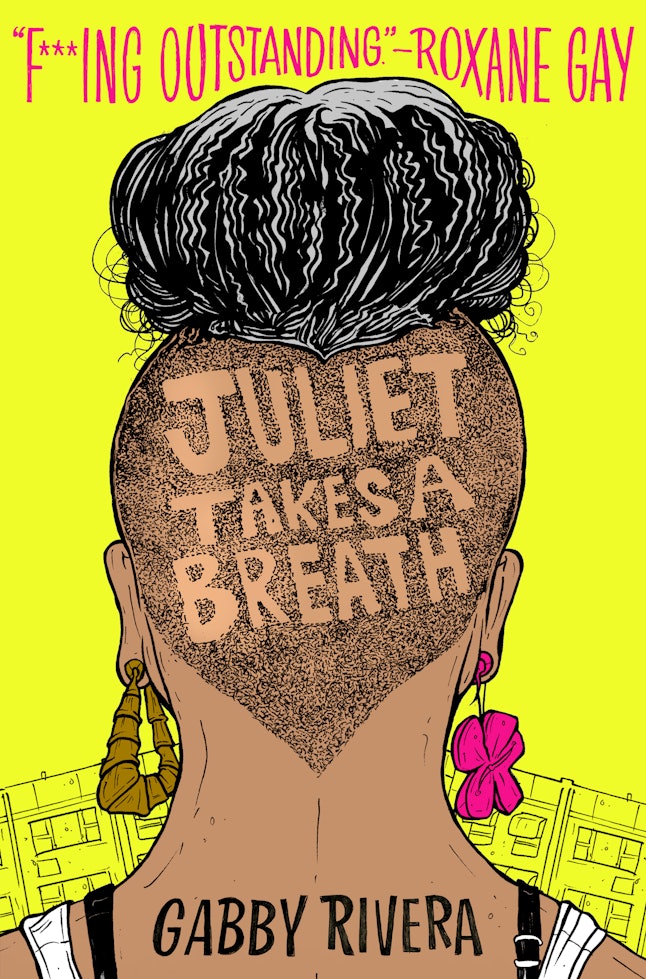 Originally released in 2016, Gabby Rivera's groundbreaking young adult novel Juliet Takes A Breath is being republished this fall with a vibrant new cover that mirrors the brilliant, dazzling story within it. Juliet Palante is in a state of transition: She has just come out to her conservative Puerto Rican parents, and she's about to move across the country for an internship with the feminist writer Harlowe Brisbane. Over the course of one life-changing summer, she'll learn so much about herself, about feminism, and about the people who will surround her with love — and those who won't.
---
The Testaments by Margaret Atwood
The grande dame of dystopian fiction revisits the way-too-close-for-comfort totalitarian world of Gilead in this magnificent sequel to The Handmaid's Tale.Filled with her signature pitch-black humor and blistering critiques of patriarchy gone wild, Atwood's follow-up expands the universe of the original in spine-tingling ways—for starters, by revealing the backstory of the villainous Aunt Lydia.
---
THE SHADOW KING BY MAAZA MENGISTE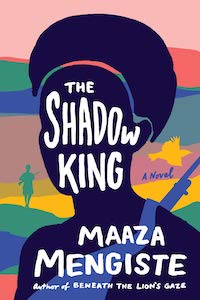 The Shadow King tells the forgotten story of how women rose up to defend Ethiopia against Mussolini's advance through the eyes of Hirut, a young woman who becomes a leader and warrior in a world that wants to keep her in her place.
---
salt slow by Julia Armfield
In her electrifying debut, Julia Armfield explores women's experiences in contemporary society, mapped through their bodies. As urban dwellers' sleeps become disassociated from them, like Peter Pan's shadow, a city turns insomniac. A teenager entering puberty finds her body transforming in ways very different than her classmates'. As a popular band gathers momentum, the fangirls following their tour turn into something monstrous. After their parents remarry, two step-sisters, one a girl and one a wolf, develop a dangerously close bond. And in an apocalyptic landscape, a pregnant woman begins to realize that the creature in her belly is not what she expected.
Blending elements of horror, science fiction, mythology, and feminism, salt slow is an utterly original collection of short stories that are sure to dazzle and shock, heralding the arrival of a daring new voice.
---
The Worst Kind of Want: A Novel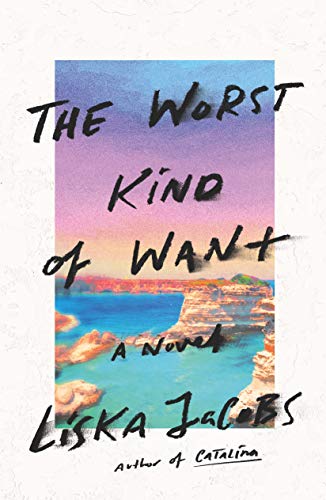 In this dark, seductive novel, a middle-aged woman forced for years to be her mother's keeper jets to Italy to keep an eye on her wayward teenage niece. Once there, she relishes the years lost to her by falling into youthful, reckless behaviors, including a dangerous flirtation with a teenage boy. Noirish and sexy, this provocative novel explores what it's like to be a woman on the edge, and what happens when dreams are deferred for too long.
---
Girl by Edna O'Brien
The lauded Irish novelist leaps continents in a feat of imagination that transmogrifies headlines into a searing fable of violence and resilience. Maryam, a Nigerian girl abducted by Boko Haram, survives repeated rapes and betrayals through sheer will. In spare, exacting prose, O'Brien aims her saga, like a divining rod, at "the best of all knowing and feeling and forgiving."
---
The World That We Knew by Alice Hoffman
Berlin, 1941: the summit of Nazi power and brutality. A mother must spirit her child away from certain death with the aid of a rabbi's daughter and a female golem; together they raise a torch against history's darkest night. In Hoffman's telling, evil mingles with courage, and the "cruel perversions of men" are poised against sanctuaries where "angels walked through the yellow grass."
---
The Grammarians by Cathleen Schine
Brandishing Wilde-esque whimsy, the author of The Three Weissmanns of Westport returns with an effervescent story of identical-twin word nerds—one's a copy editor with a column called "The People's Pedant," the other a kindergarten teacher—whose increasingly divergent means of self-expression threaten their ludicrously close sisterhood.
---
THE WATER DANCER BY TA-NEHISI COATES
Born into slavery, Hiram Walker's world is torn apart when his mother is sold to another plantation. Her forced departure robs Hiram of all memory of her but leaves him with a mysterious power. When this power saves him from drowning, Hiram resolves to escape the bondage of slavery and reunite with his lost family.
---
The Beautiful Ones by Prince (Oct. 29)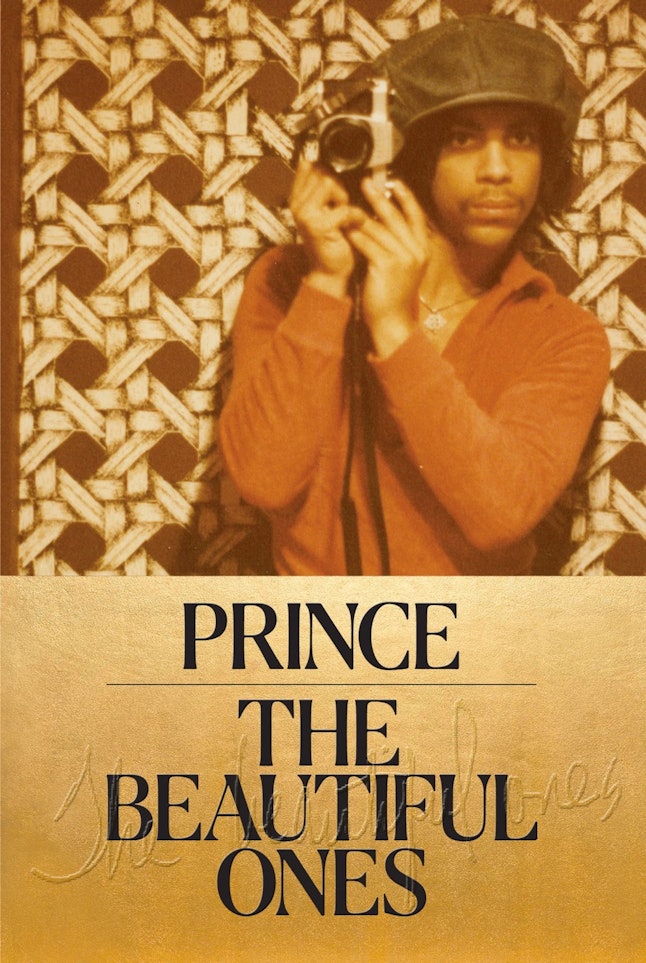 When Prince died in April 2016, he left with the intention to write a memoir, titled The Beautiful Ones. The memoir, co-written by Dan Pipenbring, was finished after his passing and comes out this October, just in time for celebrations of the dead and all the art and beauty they've left behind.
---
Make It Scream, Make It Burnby Leslie Jamison
A whale's song pulses unanswered through the briny deep. A toddler recalls a past life as a World War II pilot. A photographer becomes obsessed with a destitute Mexican family. In these enthralling essays, the Empathy Exams author travels the landscapes of hope and sorrow, mixing reportage and criticism while drawing on her own vulnerability.
---
Akin by Emma Donoghue
The author of the literary phenomenon Room returns with a soul-stirring novel in which octogenarian Noah, a childless Manhattan widower, is forced to become guardian to 11-year-old Michael, a grandnephew he's never met. The unlikely pair—Noah, world-weary and tech-challenged; Michael, street-smart and in need of a father figure—bond over a family mystery whose clues lead them to France. There they piece together the half-century-old puzzle of whether Noah's mother was a member of the Resistance or a Nazi sympathizer.
---
Cantoras by Carolina de Robertis
Tired of swimming against the tide of the oppressive Uruguayan dictatorship of the 1970s, five gay women flee to the country's idyllic coastline in search of solace and solidarity. Over the next three decades, they form a "family stitched together by the very fact that they'd been torn from the fabric of the accepted world." Every line of this gorgeous and grippingly adventurous tale sings with lush, aqueous beauty.
---
Year of the Monkey by Patti Smith
From the National Book Award-winning author of Just Kids and M Train, a profound, beautifully realized memoir in which dreams and reality are vividly woven into a tapestry of one transformative year.
Following a run of New Year's concerts at San Francisco's legendary Fillmore, Patti Smith finds herself tramping the coast of Santa Cruz, about to embark on a year of solitary wandering. Unfettered by logic or time, she draws us into her private wonderland with no design, yet heeding signs–including a talking sign that looms above her, prodding and sparring like the Cheshire Cat. In February, a surreal lunar year begins, bringing with it unexpected turns, heightened mischief, and inescapable sorrow. In a stranger's words, "Anything is possible: after all, it's the Year of the Monkey." For Smith–inveterately curious, always exploring, tracking thoughts, writing–the year evolves as one of reckoning with the changes in life's gyre: with loss, aging, and a dramatic shift in the political landscape of America.
---
AMAZON
Dominicana by Angie Cruz
Fifteen-year-old Ana acquiesces to her mother's wishes and marries 32-year-old smooth talker Juan, who whisks her away from a rural Dominican village to the Big Apple. Yet her new husband and country aren't all she imagined; as the former turns abusive and the latter erupts with the tumult of the '60s, the heroine of this wondrous fish-out-of- water story tries to hold steady, knowing "a well-placed rock in a river changes the current."
---
AMAZON
Out of Darkness, Shining Light by Petina Gappah
When the explorer David Livingstone dies, his African entourage vows to bear his body to the coast for eventual burial in England. Based on Livingstone's journals and narrated by his gossipy cook and a freedman with a messiah complex, this textured novel illuminates the agonies of colonialism and blind loyalty—Conrad's heart of darkness in reverse
---