2020 is already here, and a new decade (!) of amazing books is amongst us. Fiction seems to be the most compelling genre—see: Lily King's Writers & Lovers and Kate Elizabeth Russell's My Dark Vanessa—as we attempt to immerse ourselves in another world to escape the current political climate. Then there are the purely therapeutic books like Maggie Smith's Keep Moving, that encourage us to practice more self-love. Ahead, a running list of the 2020 book releases we're looking forward to the most.
Long Bright River by Liz Moore
The opioid crisis is plaguing our country. Liz Moore brings the crisis to light in a twisty mystery where one of two inseparable sisters addicted to drugs goes missing. Oh, and that just so happens while a string of murders are happening in their Philadelphia neighborhood.
Available January 7, 2020
Followers by Megan Angelo
COURTESY
Megan Angelo's debut novel traces the stories of three women, unexpectedly connected, who find themselves on the brink of high-profile success while discovering what their follower counts really means for their goals and dreams. It's a deep dive into the social media dominance we currently live within with lots of dark and hilarious turns.
Available January 14, 2020
Uncanny Valley by Anna Wiener
When Anna Wiener was in her mid-20s, she left her book publishing job in New York City for a data startup in Silicon Valley. What she didn't realize is that she'd find herself in a falsely progressive world masked by company ski vacations and in-office speakeasies. In her memoir, Wiener documents the rise and fall of her Silicon Valley dream.
Available January 14, 2020
Love Her or Lose Her by Tessa Bailey
New York Times bestselling author Tessa Bailey is back with a juicy rom-com about a couple who seemingly grows apart instead of growing together—forcing one of them to establish a marriage boot camp and the other to expose a big secret.
Available January 14, 2020
American Dirt by Jeanine Cummins
Lydia Quixano Perez and her son are forced to flee the Mexican city of Acapulco after her journalist husband publishes a tell-all on a man leading a major drug cartel in the city. This one will tug at your heartstrings.
Available January 21, 2020
The Girl With the Louding Voice by Abi Daré
U.K.-based novelist Abi Daré makes her debut with an emotional story about a 14-year-old Nigerian woman determined to get an education and escape the fate of a child marriage her father forces her into with a local man.
Available February 25, 2020
Writers & Lovers by Lily King
Lily King, the bestselling author of Euphoria (2014), knows exactly how to combine love, grief, creativity, and balance. A young prodigy who loses her mother must confront how to channel her ambition again…all while finding herself in love with two men at the same time.
Available March 3, 2020
My Dark Vanessa by Kate Elizabeth Russell
This isn't your cliché trope about a high school student-teacher relationship. Kate Elizabeth Russell brings forth all of the emotion and complexity when Vanessa discovers almost two decades later that her first love has been accused of sexual abuse by a former student.
Available March 10, 2020
The Herd by Andrea Bartz
Anybody obsessed with the exclusivity of private women's clubs, typically accessible only to the elite, will appreciate Andrea Bartz's latest thriller, The Herd, about what happens to the members of (fictional) NYC–based THE HERD when its glitzy founder vanishes without a trace.
Available March 24, 2020
The Honey-Don't List by Christina Lauren
You're always guaranteed a good time in Christina Lauren's novels, and The Honey Don't List is no exception. Home designers Melissa and Rusty Tripp have a very public Chip and Joanna Gaines-like relationship, except there's one problem: They actually can't stand each other. The story is told from the perspective of Melissa and Rusty's longtime employees, Carey and James, who are doing whatever it takes to keep their bosses' secret.
Available March 24, 2020
Chosen Ones by Veronica Roth
The New York Times bestselling author of the YA Divergent series is releasing her debut #adult novel about the aftermath of a group of five teens who save the world, essentially asking the existential question: Where do we go from here?
Available April 6, 2020
Joy at Work: Organizing Your Professional Life by Marie Kondo
The inimitable Marie Kondo is back, and this time she's here to transform your messy desks…and stressful work relationships.
Available April 7, 2020
The Book of Longings by Sue Monk Kidd
You'll recognize Sue Monk Kidd from her critically-acclaimed novel The Secret Life of Bees (2003). In her fourth novel, The Book of Longings, she takes readers all the way back to the first century in a tale about a young woman who meets 18-year-old Jesus. Yes, that Jesus.
Available April 21, 2020
The Golden Cage by Camilla Läckberg
Hell hath no fury like a woman scorned. Especially when that woman is a business strategist whose cheating husband's billion-dollar company was built on her brains. In this psychological thriller, revenge is rich
Keep Moving by Maggie Smith
Following Maggie Smith on Twitter is like entering an inspirational capsule of wisdom, truth, and vulnerability—and now we get the privilege to read more of the American poet's courageous words in her latest book, Keep Moving: Notes on Loss, Creativity, and Change.
Available May 5, 2020
Transcendent Kingdom By Yaa Gyasi
Readers can expect the same genius in Transcendent Kingdom that Yaa Gyasi delivered in Homegoing (2016), which received the Hemingway Foundation/PEN Award in 2017. In Transcendent Kingdom, Gyasi tells the story of a family from Ghana that struggles to make a home for themselves in small-town Alabama.
Available July 14, 2020
When You See Me by Lisa Gardner
Fans of bestselling suspense novelist Lisa Gardner will be thrilled to learn that her latest murder mystery brings together three of her most beloved characters—FBI Special Agent Kimberly Quincy, Detective D. D. Warren, and Flora Dane—to solve their toughest case yet.
If I Had Your Face by Frances Cha
Seoul, South Korea. Land of K-pop, brutal beauty standards and rigid class divides. Four young women living in the same apartment building find solace in their friendship as they try to rise in a city that seems bent on keeping them down.
Available April 21, 2020
Memoirs and Misinformation by Jim Carrey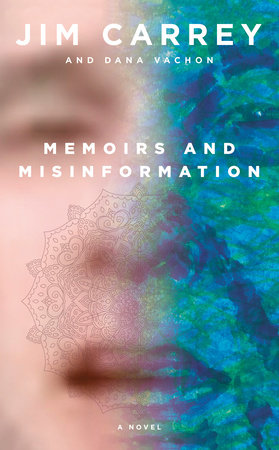 If you like having your brain turned around by a Charlie Kaufman Hollywood conundrum à la Being John Malkovich or Adaptation, then grab the popcorn and pick up Jim Carrey's fictional-but-semi-autobiographical novel. As he quips on the jacket copy, "None of this is real and all of it is true." Huh.
Available May 5, 2020
I Want You to Know We're Still Here by Esther Safran Foer
Esther Safran Foer's parents were the sole survivors of their families during the Holocaust. She was raised in the silent shadow of tragedy, and it wasn't until later in life that Esther learned her father had a previous wife and daughter who were killed during the war. She travels to Ukraine to find the shtetl where her father hid, and the story she uncovers reshapes her identity.
Available March 31, 2020