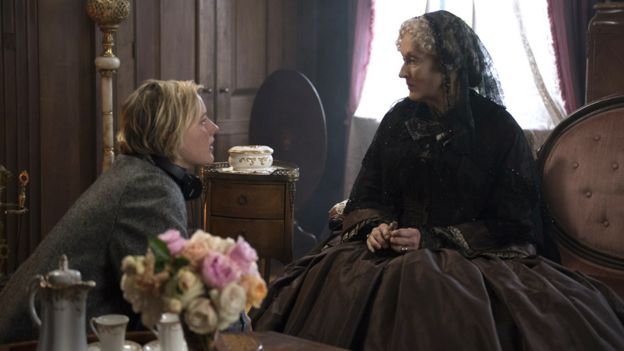 Snub of 2020 Oscar
Another awards season, another completely unsurprising list of snubs revealed by the Academy's Oscar nominations for 2020.
Two questions will guide the backlash this year—where are all of the women in non-acting categories, and where are all of the people of color in, well, just about any of the categories?
These nominations would have you thinking that women just didn't make any movies this year, and all of the movies worth seeing must have only starred people who are white. Of course that is simply not true, and even if you assessed what was popular last year in terms of audience reaction and social media engagement, and in terms of accolades given by other, "smaller" awards ceremonies, those films would prove that statement to be untrue. But looking at the list of nominations, you would also think the Academy only saw the same 10 movies this year (The Irishman received 10 nominations, and Joker, which was directed by Todd Phillips, someone who got his entire sauce from Martin Scorsese in the first place, landed 11).
Starting with the most obvious snub—where on earth was Jennifer Lopez's Best Supporting Actress nomination for her performance in Hustlers, a film that has been inching toward the center of the awards season conversation ever since its premiere in September? And because Hustlers was paid dust with not a single nomination for anything at all, not only does this mean the Academy robbed us of a J.Lo Oscar moment, we were also robbed of the chance to see a red carpet look from her costar, Cardi B.
Unfortunately, the J.Lo snub doesn't come as too much of a surprise, when only one person of color was nominated in any of the acting categories (Cynthia Erivo for her performance as Harriet Tubman in Harriet). Many fans expected to at least see an Eddie Murphy nomination (for Dolemite Is My Name), an Awkwafina nomination (she won the Golden Globe for Best Actress in The Farewell), or even one for Alfre Woodard (for playing a death row prison warden in Clemency). Or, how about the entire cast of Parasite? The film was nominated for six Oscars, many of which are technical (Best Director, Best Picture, Best Foreign Language Film, Best Original Screenplay, Best Production Design, and Best Film Editing) but the actors delivered performances worthy of accolades in this ceremony.
A24's indie darlings Waves, The Last Black Man in San Francisco, and Uncut Gems were completely shut out of the conversation, while The Lighthouse just barely squeezed in with a technical nomination for Best Cinematography.
Not a single woman was nominated for Best Director (and in the entire 92-year history of the Oscars, only five women have ever been nominated for the award; Kathryn Bigelow is the only one to have won, for The Hurt Locker in 2010). In a year when popular films were helmed by Lorene Scafaria (Hustlers), Alma Har'el (Honey Boy), Lulu Wang (The Farewell), Mati Diop (Atlantics), and Greta Gerwig (Little Women), none of them were considered worthy of a nomination by the Academy. Instead, those nominations went to Martin Scorsese (The Irishman), Sam Mendes (1917), Quentin Tarantino (Once Upon a Time…In Hollywood), Phillips (Joker), and Bong Joon-ho (Parasite). As Issa Rae, the co-announcer for this year's nominations, said, congratulations to these men.
And at least we have documentaries, where four out of five of the nominated feature-length films were co-directed by women.
You are probably going to see so many "Justice for…" tweets on your timeline today, and throughout the rest of this awards season, but let's just hope that next year, justice is actually served.